Teachers
Our Professional Teachers
Our teachers are the powerhouse of AOE.
Teaching a variety of subjects ranging from math to psychology, our teachers are all qualified professionals with years of experience in education. Their high success rates among students—with many students securing places at top universities— have earned them great reputations as educators.
Our teachers are not simply knowledgeable in their subject matter, but have a talent and passion for teaching. The passion they have for their subjects and their recognition of the importance that their subjects hold in society and the world; their awareness of the changing trends in their fields, as well as their close insights into young learners, give them an edge in creating a fully engaging and purposeful learning experience.
A learning experience that's optimal for nurturing potential and that can only lead to excellence!
Teachers
Meet our teachers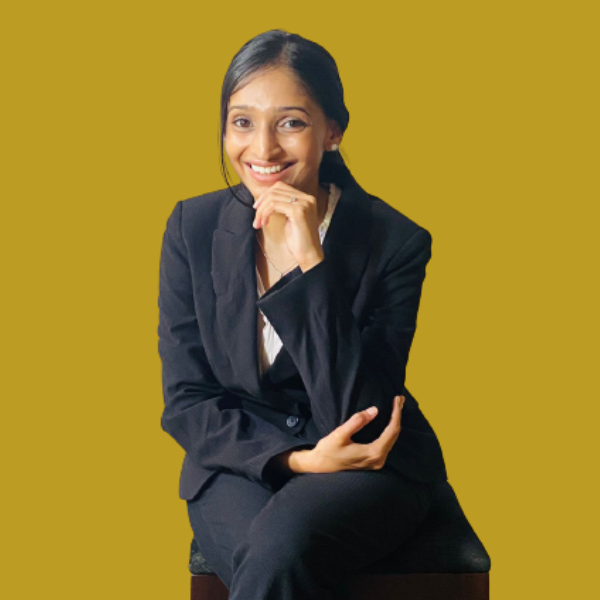 Tamara Jayasinghe
Biology
Tamara received her Bachelor of Science in Medical Genetics from The University of Melbourne, Australia. While at university, she worked as a part time teacher at Melbourne's The School For Excellence where she taught biology to high school students transitioning to University. Subsequent to graduating, she worked at The Pask Lab in Melbourne where she was involved in identifying genetic mutations resulting in developmental conditions such as Hypospadias.
Feeling that her heart was in teaching, Tamara decided to leave her job at The Pask Lab and return to Sri Lanka. She has been teaching both O level and A level biology, as well as genetics at her institute for the past 6 years now and hasn't looked back!
Tamara is also the head educator and mentor for the Arka initiative, an organization that aims to provide a tangible approach to sexual and reproductive health. In fact, Tamara's very own approach to teaching is to provide a tangible approach to education…
'My approach to education is not merely limiting ourselves to the theory but going beyond the textbook to a tangible approach to learning, in which we can use the skills taught as a tool to understand our very own existence. I believe each student has a unique form of learning, whether it be visual, auditory, reading or writing and my aim is to provide a unique approach for each student rather than an umbrella approach. I am keen to facilitate the passion and love of learning new skills to apply not just in our lives but to help those around us'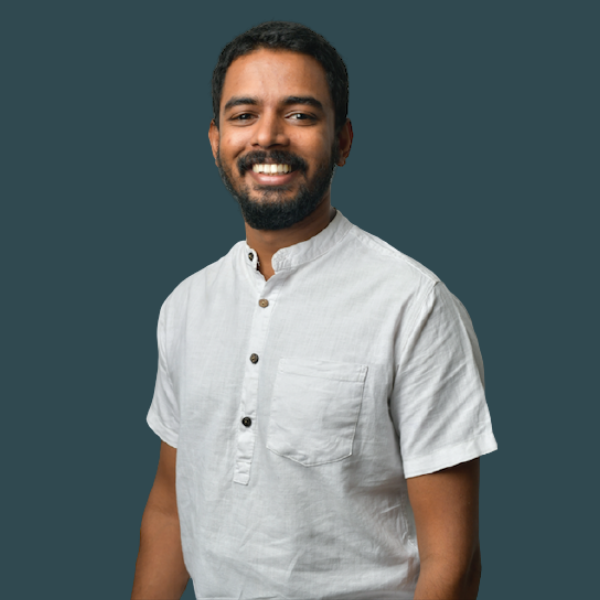 Chamindra Senanayake
Maths
Chamindra earned his Bachelor of Science in Economics and Finance from the University of London's external program. Upon graduating, he worked at Moody's Analytics Knowledge Services for 4 years and London Stock Exchange Group Technology for a year, during which time he was also tutoring part-time.
Feeling that his strengths and passions were in teaching, Chamindra decided to start teaching full time. He is currently employed at St Thomas's College, Mount Lavinia as an A level math teacher. Combined, Chamindra has been teaching now for the past 6 years!
Chamidra's teaching philosophy is very much aligned with what AOE is all about…
'For me, a good education should allow a student to explore what he or she would consider work that is fulfilling and meaningful and then equip them with the necessary skills to be able to do that. This is what I call "education as a platform for individual talent". The current education systems start with the premise that everyone should be judged against the same standard and there is no room for individual differences in talent and capability. I would like to see this change in the long term.
Right now I hope to improve the methods in which we deliver our current education qualifications, with more insight into how what is being taught in class relates to the world around us. This is lacking in an abstract subject like mathematics. Facilitating classroom activities in which students are able to identify the learning outcomes by themselves (instead of it being dictated to them) is another aspect I'm working on in the short term. Overall I'm looking at how to increase the level involvement and engagement in academics.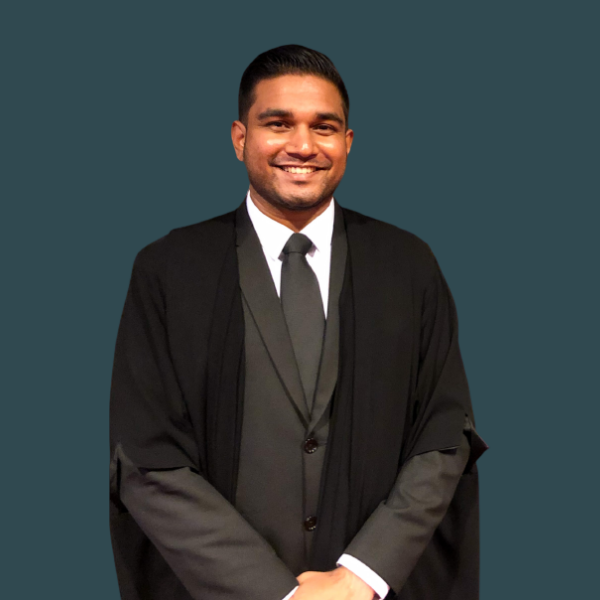 Marlon is a Lawyer by profession. He received his Bachelor of Laws from the University of London, where he graduated Magna Cum Laude. He later attended Sri Lanka Law College and subsequently took oaths as an attorney-at-Law. Currently practicing in the Supreme Court, Court of Appeal and the Commercial High Court of Sri Lanka, Marlon is also pursuing a Master of Laws degree specializing in international finance, all the while teaching part time.
Marlon has roughly 2 years of experience teaching constitutional law for Law College Students, and jurisprudence and administrative law for students reading for their LL.B at the University of London. He also has experience teaching both local and overseas students.
Although Marlon stumbled into teaching by chance, he feels very strongly about his role as an educator…
'Throughout school and university, I was drawn to teachers whose teaching approach included patience, dissection of the subject matter, use of real-life examples of the application of the subject matter, and the 'no-student-left-behind' attitude. When I started teaching, I found myself to be emulating such teachers; Starting off an area of study from scratch, working through the applicable law, legal principles, and relevant authorities, discussing real-life examples from local case law, and most importantly, tackling multiple past paper questions from each area of study so that students are able to manage their time effectively at examinations. I gradually realized that this slow and steady approach works and that students were particularly fond of it.
To me, the purpose of an education is to teach students how to think and to bestow upon them the tools with which they may do so, as opposed to filling their minds with facts. Whilst teaching is something which I stumbled on by chance, what drives me to continue in this field is the sense of satisfaction that comes about when students understand, digest, and effectively apply the subject matter at their examinations, which in turn leads to their desired results.'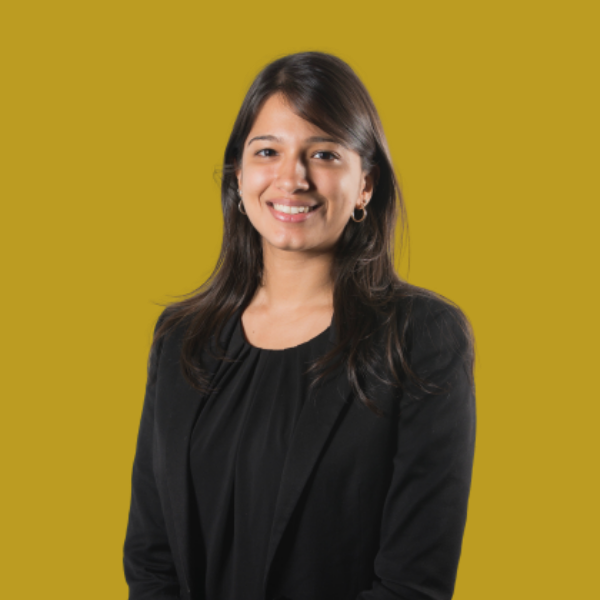 Anishka De Zylva
SAT and IELTS
Anishka earned her MA in Global Risk and BA in International Relations and Economics from Johns Hopkins University and Mount Holyoke College in the USA, respectively. During her time at Mount Holyoke College she also earned a certificate in Law Public Policy and Human Rights and was also awarded a fellowship for a semester at the Institute of Development Studies at the University of Sussex in the UK.
Anishka's first teaching assignment came after completing her secondary studies at Ladies' College; she was a voluntary teacher at her grandmother's Montessori school and her love for sharing knowledge stems from the impact that teachers like her grandmother and mother have had on her life. From a very young age, Anishka saw the value and impact of helping children excel. She benefitted immensely from the guidance and support that she received from her teachers and feels very strongly about giving back by teaching others. Since her first teaching experience back then, Anishka has gone on to tutor at development organizations in Sri Lanka and the US, and has become a private tutor to help students prepare for examinations like SAT and IELTS.
Anishka's approach to teaching is to develop the right resources that not only help students perform well at examinations but also help them excel in other areas of life…
'Teaching needs to go beyond the subject matter. My aim is to help students understand the questions they will face at examinations and teach them how to use the subject matter at hand to figure out the best possible answer for each question. This approach requires attention to detail, critical thinking and analytical skills that not only help students pass examinations but also help them take their abilities academically and professionally to the next level.'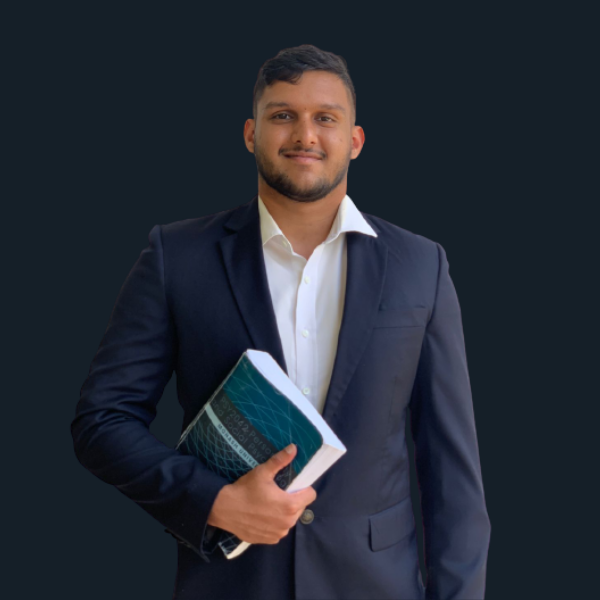 Joshua Foenander
Psychology
Joshua received his Bachelors in Psychological Science from Monash University, Malaysia. Upon graduating, He interned at the National Institute of Mental Health in Sri Lanka, where he worked with individuals with schizophrenia and bipolar disorder. Subsequent to completing his internship in 2019, Joshua began teaching psychology to London A level students. Joshua has been teaching full time now for nearly the past 2 years.
Joshua is very Passionate about applying his knowledge in Psychology to the world of Business and Law and is working toward this end by reading for his graduate diploma in commercial law. He is also reading for his Master of Laws in International Business and Commercial Law through ANC at the University of West London.
Joshua's background in psychology has very much informed his approach to teaching…
'I believe that knowledge is power, and if my study of psychology has taught me one thing, it is that every individual has to find their own method to learning. My goal as a teacher is to guide students on their path to self-discovery, so my approach to teaching is to not simply dictate notes and move straight to past papers. I believe in making lessons as interactive and engaging as possible through discussion and debates. Only after students have grasped the subject matter is it important to attempt questions and learn how to apply the knowledge that has been retained.'
Sulochana Perera
Mandarin
Sulochana is a 2020 graduate of Nanjing University of Information Science and Technology, China where she studied International Trade and Economy in the Chinese medium. Prior to her degree, she graduated with 1 year in Chinese language from Nanjing Normal University.
Sulochana identifies the importance of studying a second language—especially Mandarin, one of the biggest languages in commerce—in the many avenues it provides one in their professional career. She believes that the advantage of a second language like Mandarin is that it sets one apart from the rest, increasing the demand for an individual in the professional space.
Sulochana's fulfillment as a teacher comes from her passion for her subject, and sharing her knowledge of the subject…
'Teaching is more of a passion. To pass on knowledge to another, to play a role to further develop another's education, is something very satisfying and pleasing to me. Mandarin is not the easiest language to grasp. However with time and commitment to the cause, one can absorb that knowledge and use it productively. Hence, playing a part in all of this provides me with immense satisfaction. '
Patience and commitment is key in teaching. Providing students with the confidence to speak the language is another attribute I look in to. Since it is a new language, at the outset, students might be reluctant to speak the language. However, the more confident a student is, the more they will be eager to learn and keep learning. Nurturing students and giving them the confidence they need is an approach I use.'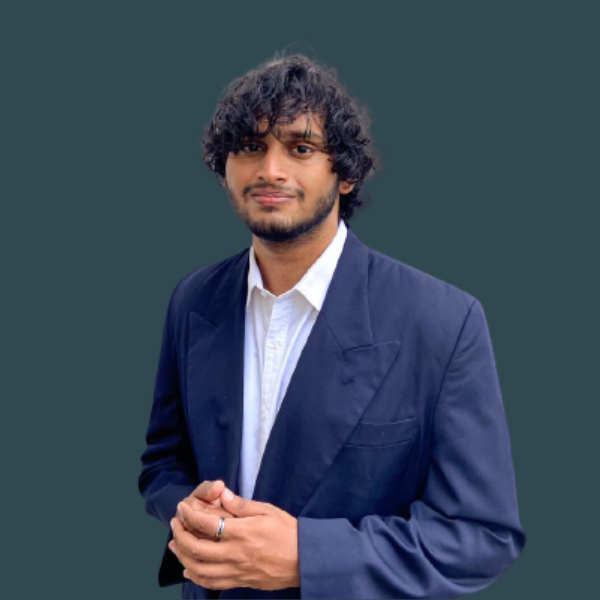 Jayden Ferreira
Business Studies & Economics
Jayden graduated with a Bachelors of Business and Commerce, majoring in Strategic Marketing from Monash University in Malaysia. Upon graduating, Jayden worked at Digi, a leading Telco in Malaysia. Since returning to Sri Lanka, Jayden worked at Tribe, a local start-up ecommerce company that set out to help small, homegrown brands grow their businesses. Jayden was later picked up by Morpheus Digital Services, a leading boutique digital agency, and now works as a Digital Marketing Lead, formulating powerful and holistic digital strategies for global brands.
Professionally, Jayden has been teaching for 2 years, though he feels that he has been a teacher all his life. He began his teaching career as the lecturer of a digital marketing course created by The Digital Marketing Institute and also as a lecturer for the final-year Marketing students at Sri Lanka Technological Campus (SLTC). He has been simultaneously teaching O Level Economics and Business Studies for a little over a year too.
Jayden stresses on the importance of purpose and bigger picture thinking in learning.
'The purpose of an educator is to help others become more self-aware so that they can make informed decisions that help them live a better life. Learning just to get through a certain stage of life is pointless and I feel this is an issue many children face when studying in the typical Sri Lankan schooling system; School doesn't prepare you for life, school sadly prepares you for an exam.
In Sri Lanka the culture of learning itself is monotonous and aimless, especially in the field of commerce. Commerce majors are not made aware of the different paths that they could pursue and as a result aimlessly finish high-school. They are left unsure of what they are passionate about and what to specialize in for their undergraduate studies. They go on to their pick a very general business degree as a safe bet, or end up choosing a specialization that they are not passionate about. My goal as a teacher is to help individuals find their passion at an early stage, and guide them towards their future with a sense of purpose by encouraging them to experiment and giving them the confidence to engage in self learning. To put this into perspective; getting an education in Business and Economics goes hand in hand, at least when you step into the business world. O/Level Business Studies ensures that a student learns the fundamentals of the core functions of business and Economics helps students understand how that business fits into the bigger picture. Business Studies prepares you to run a business at the most basic level, and Economics helps you understand how the market works. Having a sound understanding in both these subjects would give a student the ability to anticipate certain situations, help run a business seamlessly and have a competitive edge in whatever industry they may work in.
My approach is more of a 'forward- thinking' approach. I want my students to look at the bigger picture and question the reasoning behind the content they are learning. I also have a more conversational approach to teaching that makes the learning experience more fun, but also allows students to think on their feet from a rational standpoint. I love sharing my own experiences as well as real world examples to makes the learning experience more relatable as well as practical and realistic. I am a strong advocate of the concept 'Work Smarter, not Harder', a concept that I have been applying to almost every aspect of my life, which I learned during my A levels. I also understand that every child learns differently - some are auditory learners, some are visual learners, and some are kinesthetic learners. To help with this, the content I create is quite versatile, so much so that almost any type of student would be able to understand a topic of discussion.'